Featured Classroom Curriculum:
Wearable and Soft Interactions: UDIST
Wearable and Soft Interactions is a class taught at California College of the Arts. In 2016 it was accepted as an Upper Division Interdisciplinary Studio program (UDIST) class which opens it to all disciplines. The main class project shifted from an open concept format into one that focused on working and building soft, flexible and sometimes wearable interfaces for people with physical disabilities. This was possible by partnering with Sara Kronrot, her family and Dr. Cortney Bolden from Safe Passage in 2016. In 2017 the class partnered with Maureen DeCoste from Ability Now Bay Area and designed for Ability Now attendees Kevin Siemens, Emile Perry, José Yapching and Atakilti Haileselassic.
Wearable and Soft Interactions: IxD
Wearable and Soft Interactions is a studio class developed for the Interaction Design department at California College of the Arts (CCA).
In Wearable and Soft Interactions students get an overlook of the history and rapidly developing field of Wearable Technology and eTextiles. Students will develop an understanding of the socio-cultural-political context of fashion and how to develop interactive projects with meaning. The class will introduce and dive into methods of prototyping, interactive electronics and best practices while working in the interdisciplinary field of wearables.
Class documentation:
Stay tuned for student work and curriculum outline.
Archived Classroom Curriculum:
Sewing Machine Basics (SBU)
Taught at TechShop, the Basic Sewing Machine Safety and Basic Use class taught students how to use the domestic sewing machines at SF's TechShop location. Taken from TechShop's class description:
"It's a soldering iron for fabric! A glue gun with thread! A fiber sculpting machine! Learn how to take advantage of our sewing machines to build your dreams with fabric. In this class, you will get hands-on experience with our sturdy and strong but easy to use sewing machines. Each student will get to make a small pocket bag. "
Soldering and Electronic Fundamentals
Taught at TechShop, the Soldering and Electronic Fundamentals class taught students soldering safety, different soldering techniques including the western union joint and point-to-point soldering plus a circuit build. The LED circuit later evolved into a sound generating circuit from submitted improvements. Taken from TechShop's class description:
"Learn how to use solder and a soldering iron to make small stick figures, and also how to solder electronic "through-hole" components for electronic printed circuit board assembly (PCB's). You will learn basic solder and flux types along with safe soldering practices and soldering iron maintenance. Learn to de-solder using various techniques, including a "solder sucker" tool or solder braid. Build a project: LED Blinkatron 2000 – it's a simple soldering project that works! All parts included – add the potentiometer and it changes the blink speed. This is a fun first class for kids and adults!"
Raspberry Pi Class: Instructables
The Raspberry Pi is a powerful platform in one small package. In this class, you will learn how to work with the Raspberry Pi board. Throughout the class, you will learn how to connect accessories to the Raspberry Pi and navigate the software, how to program in Python with the Raspberry Pi, how to make music with it, how to take GIFs and more. You will do programming exercises and build simple circuits. This class culminates with a final project of a photo booth.
TA: Becky Stern
Wearable Electronics: Instructables
In the class, you will learn how to build wearable electronics and program interactions using the Arduino software.
Perhaps you know how to sew but have always wanted to learn more about electronics. Or, you have used a microcontroller before but want to know what conductive fabric is all about. In this class, we will cover the hardware, software and the sewing that it takes to start you off and running towards building interactive and well-crafted projects.
You will learn techniques and apply new concepts by building a sewn circuit pin, two kinds of soft switches, a flex sensor and by making your microcontroller modular. You will also learn about digital and analog inputs and outputs through building the two main projects: The Hi-5 Collector and the Slouch Alert. The Hi-5 Collector is a project that makes social interaction game-like by introducing a goal achieved by collecting high-fives. The Slouch Alert project uses a handmade sensor to read a body's movements and notifies you when you are slouching. As a bonus, you will also learn how to easily trigger sound clips using the Slouch Alert circuit!
TA: Becky Stern
Featured Workshop Curriculum:
Soft Circuits Youth Workshop at Maker Studio SF
Maker Studio SF is a maker space located in Ghirardelli Square in San Francisco that focuses on teaching youth, especially girls, technology through fashion. They provide after school programs and camps that focus on the merging of engineering and creative practices, emphasizing that one is intrinsic to the other.
I had the pleasure of teaching the first workshop in their Fashion Engineering Camp program. 15 students in total ranging from 3rd to 7th grade. The students learned what a basic circuit was along with concepts such as polarity and resistance. They learned how to build a soft circuit using conductive thread and iron-on conductive fabric as well as how to make a soft variable resistor using Velostat a piezoresistive plastic.
eTextile Connectors
Co-taught with Rachel Freire at eTextile Summer Camp 2017.
Class description:
As eTextile practitioners, we have all dreamt of what ideal connectors would look and behave like. There is a lot to still be explored, made and designed. Rachel and 
Lara
 will lead this workshop by introducing a few connector designs and concepts that participants can use and improve. As a group, we will discuss common connection problems, brainstorm and then prototype solutions. Multiple materials will be provided including rivets, safety pins, wire, conductive fabric, thread and other conductive findings.
Our process, progress, and design prototypes will be documented. If you have your own favorite connector solutions or materials that you would like to explore, we highly encourage you to bring them to share and develop!
Archived Workshop Curriculum:
Methods and Materials: Prototyping Fashion-Forward Wearables
This hands-on workshop provides an overview of materials and methods used in rapid prototyping soft goods with embedded technology, including how electronics and fashion fuse within the realm of DIY and what happens when we move to the manufacturing level. Gain experience with rapid prototyping from a fashion-and-textile-designer-turned-fashion technologist.
Costume Hack w/LilyPad Arduino
Taught in 2012 at CCA as an introduction to using the LilyPad Protosnap Kit and Arduino IDE. Students learned how use and program interactive costumes using the Arduino microcontroller and components. Topics covered: digital and analog input and output, wearable electronic prototyping and finishing techiques, and controlling EL wire with a microcontroller.
Class outline with example slides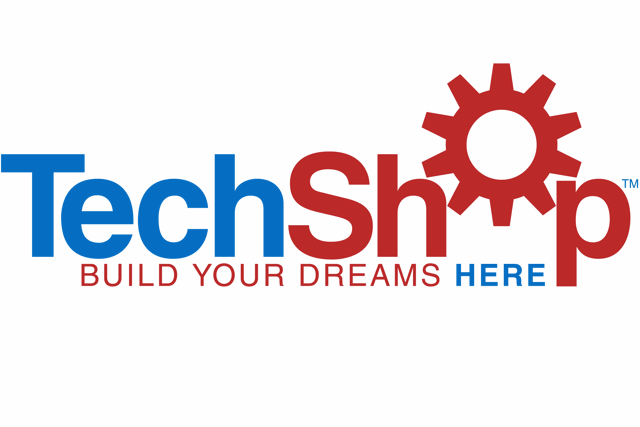 Soft Circuitry: TechShop
A workshop taught at TechShop San Francisco in 2012. A brief overview of wearable electronics history, what soft circuity is; the difference between hard and soft component and how to make a soft circuit color mixing RGB LED bracelet.
Soft Circuitry and Synthesizers
A one day intensive workshop covering how to build soft counterparts to hard electrical components through building a soft interface that connects to a mini synth circuit comprised of breadboarded oscillator, filter and signal divider. Designed and taught at NIME, 2012 at University of Michigan, Ann Arbor, Michigan.
Soft Controller and Synthesizer
Taught at New Interfaces for Musical Expression (NIME) conference in Oslo, Norway in 2011.
Class description:
Our workshop will begin with a discussion of soft circuitry including recent research projects completed by FSP. We will demonstrate fabrication techniques for creating soft circuit controllers, including carding, dry felting and machine and hand sewing with conductive and resistive wools, fabrics, threads and methods of attaching to hardware. The group will be lead through building a simple synthesizer circuit followed by building the soft circuit controller to interface with the hardware. Participants should also feel free to bring projects they have already built and would like to potentially make a soft controller for. While we will have some digital multimeters and basic tools on-site, please come prepared with diagonal wire cutters and wire strippers. We will have kits available for participants with all the electronic parts and materials needed to create the synthesizer circuit and interface. These kits will include a small raw loudspeaker, 9V battery + battery clip, alligator test leads, solid wire, breadboard, electronic components, 1 dry felting needle, 1 sewing needle, wool and conductive fabrics and threads.  We will also have some additional materials on-hand in case anyone needs extra supplies.