The day has come, the year is here and the future is now. In Back to the Future Part II, Marty and the Doc travel to the near future, what date do they arrive on? October 21st, 2015.
My love for dynamic wearables and the movie Back the Future Part II sparked the desire to make Marty McFly's auto-adjusting jacket a reality. Taking a glimpse into a future where auto-sizing garments can exist. The jacket sleeves start off too long, then go up as if they are auto-adjusting to the correct size. This happens by using a 3D printed pulley mechanism and micro gearmotors. When a button on the jacket hem is pushed, cables are wound around a pulley, drawing the sleeves up. The cables are threaded through a simple tube system built inside the jacket and sleeves.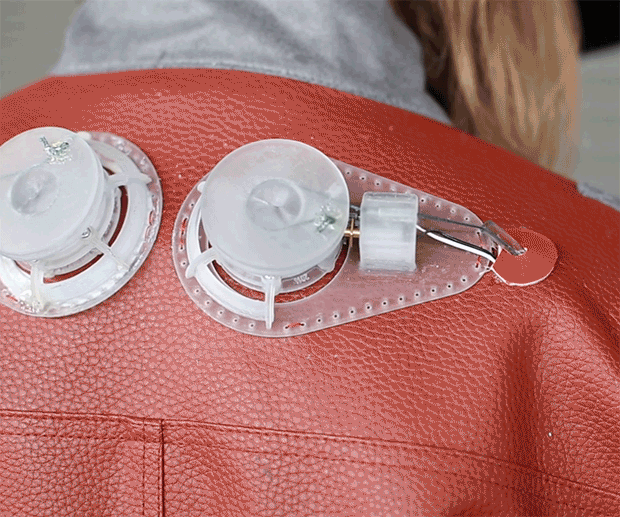 Big thanks to JON-A-TRON for collaborating with me to make the pulley mechanism a reality. The design of the mechanism is adapted from Paolo Salvagione's 3D printed bearing with driven miter gear.