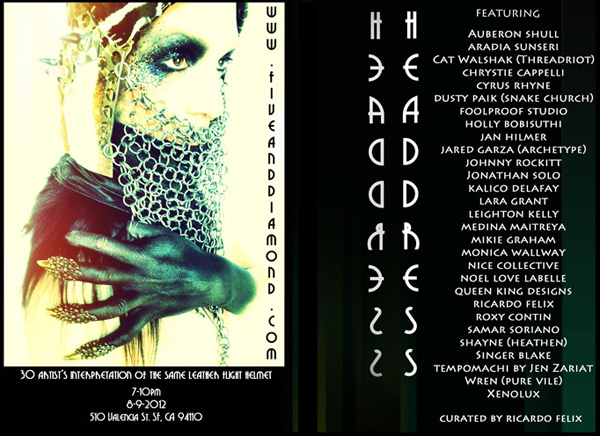 _______Headdress_______
An art show held at Five & Diamond in San Francisco.
This show has an incredible lineup of SF artists and designers, most local, if not local they got their start in SF.
Each of the 30 artists got the same leather flight helmet to do what they wanted with.
I will be one of the participating artists, all I can say is that mine has embedded speakers and I will be launching the documentation page of the project on my website the evening of the show:
HEADDRESS
August 9th, Thursday 7-10 pm
510 Valencia St. SF, CA 94110
All the headdresses will be launched on Five and Diamond's website at the same time of the show for those of you who can't make it. The headdresses will be in store and online for 2 months.