Schematic of the final circuit: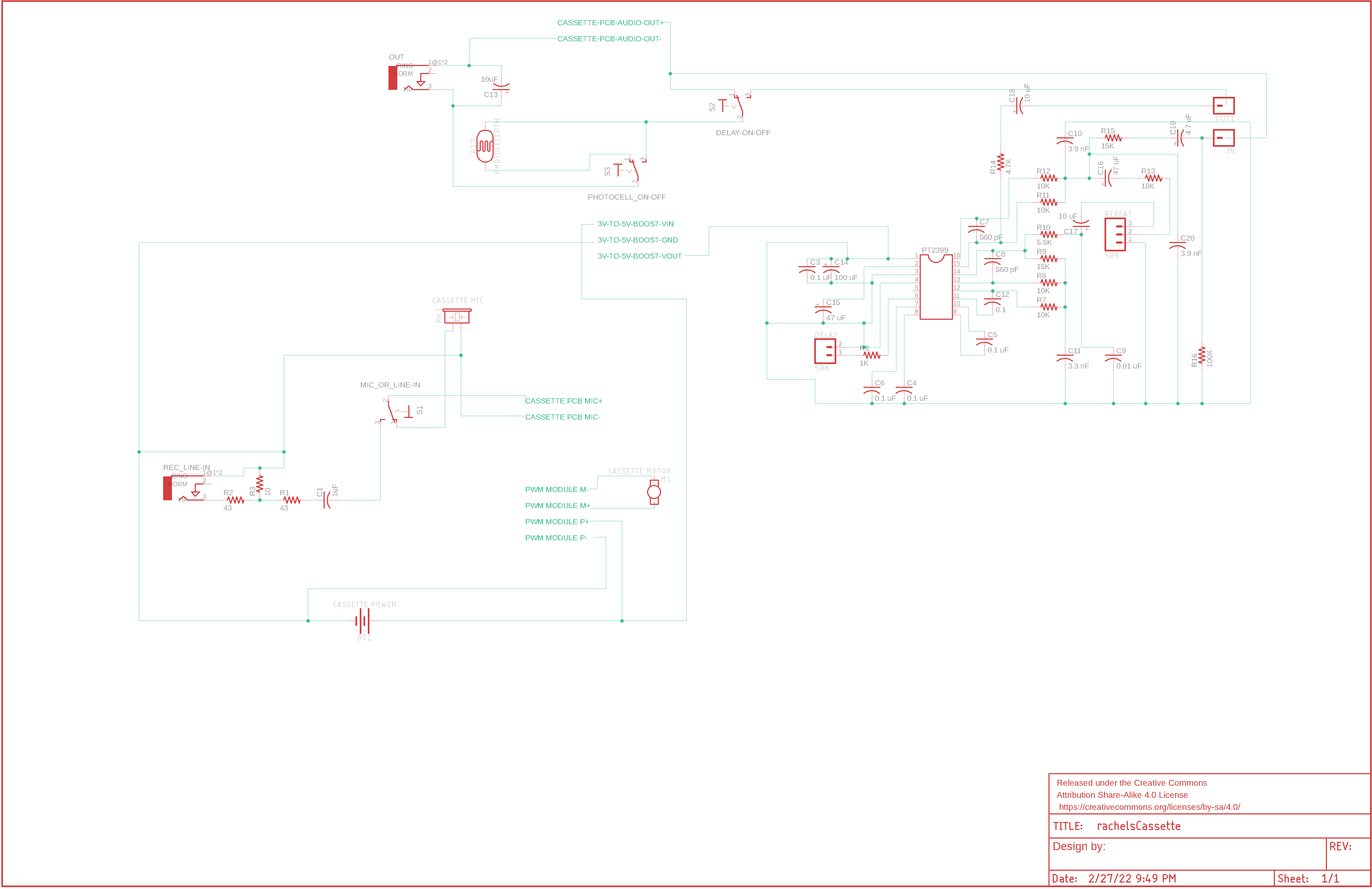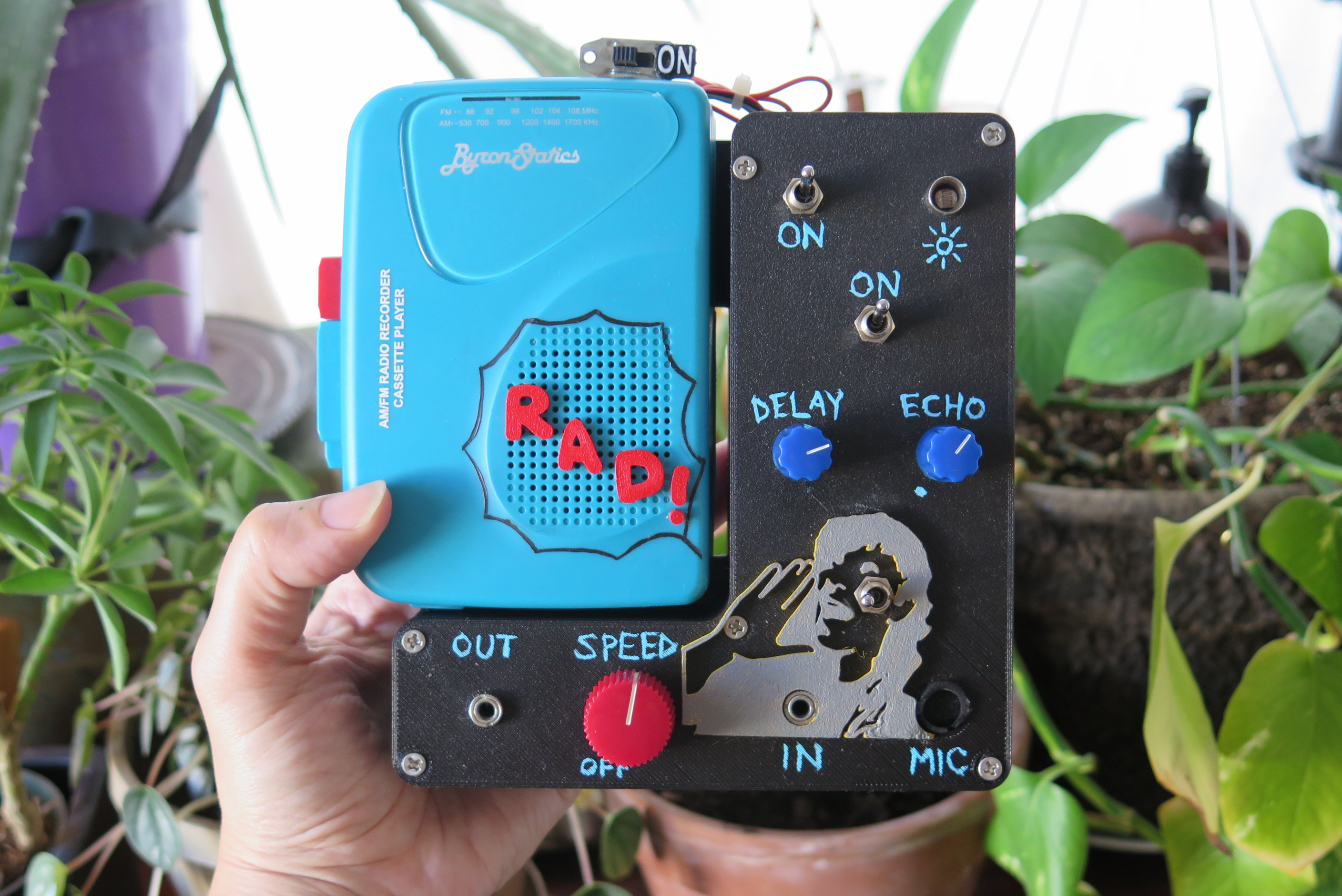 This is a present I made for a very good friend who has the fortunate initials of RAD.
It is a cassette player with added pitch/speed control, delay and echo, a light sensor to change volume with, and the option to record from an audio input or the built-in microphone.
This took a bit of time to complete from the day I first took apart the cassette player to the finished piece you see in the photos. It went through some iterations.
Laugh, Love, Loop
Having fun with the mod and the Moog Werkstatt-01 before it's sent off!